Key Features
4K Disc Playback
Multi HDR
4K Streaming Contents
Blu-ray / DVD/ CD Playback
USB Playback
Connectivity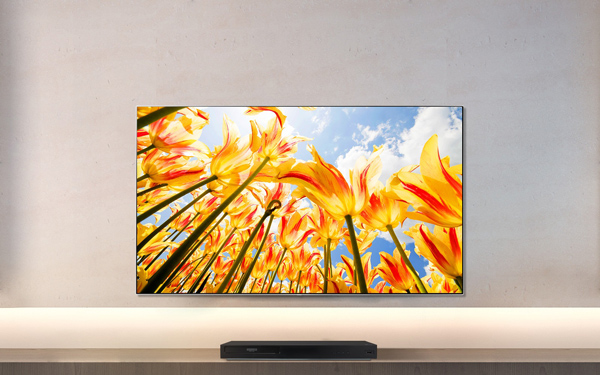 4K Disc Playback, for life-like images
Take your video to the next level with 4K resolution and life-like HDR. 4K blu-ray dics changes your perspective from watching a movie to experiencing it.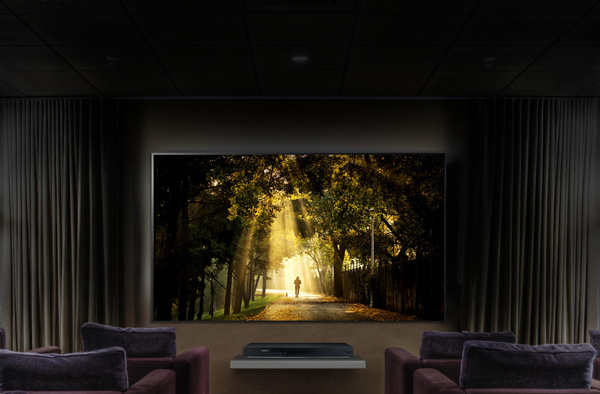 Dolby Vision, because every frame of video matters
LG Blu-ray player UBK90 supports the premium HDR, Dolby Vision™ favoured by renowned filmmakers from all over the world. Images more realistic and natural, like the way the director intended.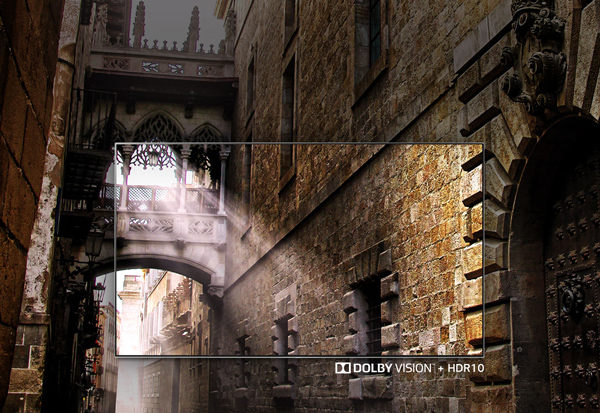 Multi HDR Enables an Extensive 4K HDR Experience
Content created for High Dynamic Range, or HDR, can display an even more breathtaking picture with bolder contrast and more vibrant colours. LG Blu-ray player UBK90 is HDR compatible with Dolby Vision™* and HDR10.
4K Streaming Content*
Popular online video services such as Youtube® and Netflix offer a wide range of premium 4K content.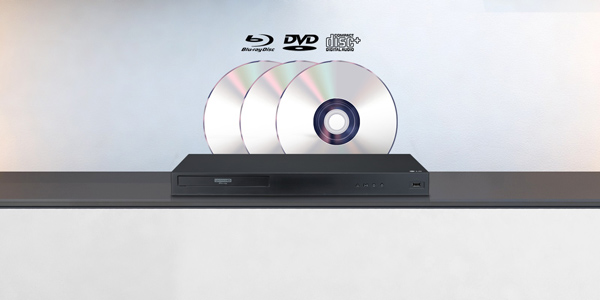 Blu-ray / DVD / CD Playback
Play your favourite content from Blu-rays and DVDs to CDs. Your media library lives on.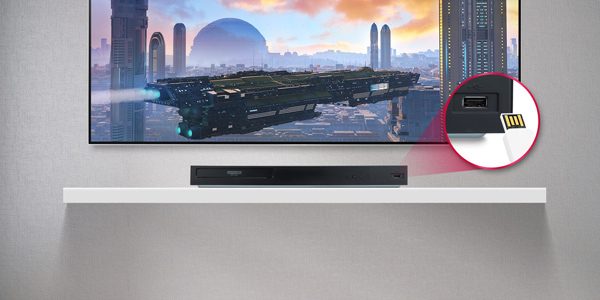 USB Playback
Play Videos, Music and Images straight from a USB storage device.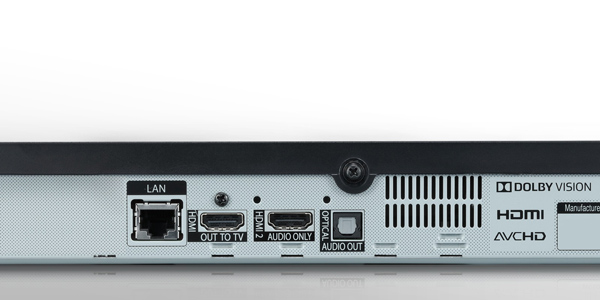 Connected to your entertainment
Dual HDMI allows you to send separate audio and video-out from the UBK90.
Experience the best in 4K video with your existing audio system.
Dimensions & Weight
Main Unit (mm)
430 x 45.5 x 205
Main Unit (gross, mm)
471 x 83 x 277
Weight Unit (Kg)
1.92
Weight (packaged net, kg)
2.51
Design
MD Type
Tray
Display Type
LED Dot
Front Key
4ea
In/Out
HDMI Output
2ea
Optical Audio Output
Yes
USB
1ea
Ethernet
Yes
Power
Voltage
Wide
Type
SMPS
Power Consumption (in Operation)
17W
Power Off Consumption (in Standby)
1.5W
Connectivity
Wired
Yes
Wi-Fi Built-In
Yes
Convenience
Set Up Wizard
Yes
SIMPLINK
Yes
Time bar
Yes
Instant tray open
Yes
Firmware update
Yes - via network, USB
Last Scene Memory
Yes (DVD, HDMV)
Power On Resume Play
Option
Wake On LAN
Yes
Screen Saver
Yes
Auto Power Off
Yes
Parental Lock
Yes
IPv6
Yes
LG Smart Funtions
Premium content
Yes
GUI
Home Menu
Icon Type
Language
Option
Initial logo
Yes
Movie/ Music/ Photo thumbnail
No/No/Yes
MP3ID Tag Display
Yes
Photo slide show with music
Yes
Profile & Playable Disc
BD profile version
6.0/5.0/2.0/1.1
USB playback
Yes
External HDD playback (via USB)
Yes
UBD-ROM/UBD-R/UBD-RE
Yes
DVD-ROM/DVD±R/DVD±RW
Yes
Audio CD/CD-R/CD-RW
Yes
DTS-CD
Yes
Playable Decoding Format
Movie - MPEG-1
Yes
Movie - MPEG2 PS/TS
Yes
Movie - MPEG4 AVC (H.264)
Yes
Movie - SMPTE VC1 (VC-9)
Yes
Movie - H.265
Yes
Movie - Xvid
Yes
Movie - MKV
Yes
Movie - AVC Rec
Yes
Movie - AVCHD
Yes
Movie - M4V
Yes
Movie - WMV
Yes
Movie - 3GP
Yes
Movie - MP4
Yes
Movie - MOV
Yes
Movie - FLV
Yes
Movie - VOB
Yes
Movie - TS
Yes
Movie - DAT
Yes
Music - LPCM (Bitstream/ Decoding)
Yes/Yes
Music - Dolby Digital (Bitstream/ Decoding)
Yes/Yes
Music - Dolby Atmos (Bitstream/ Decoding)
Yes/No
Music - Dolby Digital Plus (Bitstream/ Decoding)
Yes/Yes
Music - Dolby TrueHD (Bitstream/ Decoding)
Yes/Yes
Music - DTS (Bitstream/ Decoding)
Yes/Yes
DTS-HD Music - Master Audio (Bitstream/ Decoding)
Yes/Yes
Music - MPEG 1/2 L2 (Bitstream/ Decoding)
Yes/Yes
Music - MP3 (Decoding)
Yes
Music - WMA (Decoding)
Yes
Music - AAC (Decoding)
Yes
Music - FLAC (Decoding)
Yes
Photo - JPEG/ GIF/ Animated GIF/ PNG/ MPO
Yes/Yes/Yes/Yes/Yes
VIDEO FEATURES
1080p Upscaling
Yes
4K upscaling
Yes
Noise Reduction
Yes
NTSC⇔PAL Conversion
Yes
BT.2020/BT.709
Yes
xvYCC
Yes
HDR
Yes
Dolby Vision
Yes
HDR → SDR Conversion
Yes
AUDIO FEATURES
DD 2ch Down Mix
Yes
Re-Encoder
DTS Only
LPCM Conversion (DTS HD, Dolby TrueHD)
Yes
Down Sampling
Yes
Dynamic Range Control
Yes
Playback Capability
Trick Play - Fast Forward/Reverse
Yes/Yes
Trick Play - Slow Forword/Reverse
Yes/No
Trick Play - Step Forward/Reverse
Yes/No
Trick Play - Pause
Yes
Search - Title/Track
Yes
Search - Chapter
Yes
Search - Time
Yes
Repeat Play - Title/Track
Yes
Repeat Play - Chapter
Yes
Repeat Play - A-B
Yes
Resume Stop
Yes
Play Mode - Random
Yes